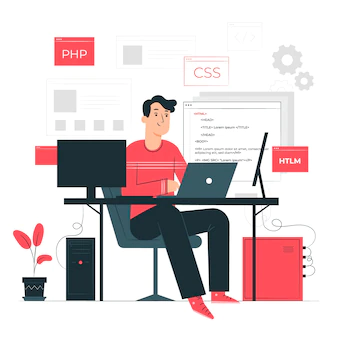 Web development is the work involved in developing a website for the Internet or an intranet. Web development can range from developing a simple single static page of plain text to complex web applications, electronic businesses, and social network services.
If you are wishing to build a distinctive Ecommerce, Custom, PHP, CMS, WordPress website in Chennai, which is unavailable in all website creating applications then you are at the correct gateway for web application Development Company in Chennai.
Our proficient coding experts and designers will make sure that your website is purely designed based on your inspiration and ideas, makes us as the best web Development Company in Chennai. We also make sure that we present you with the best services which are user friendly and customer satisfied.